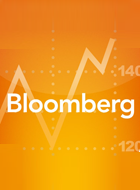 SEC Weighs Bigger Stock-Price Increments 12 Years After Pennies
February 4, 2013 | By Nina Mehta
Twelve years after the U.S. switched to 1-cent increments for stock trading to save investors money, regulators and broker-dealers are considering a test of larger tick sizes.
A pilot study of bigger quoting increments to improve liquidity in less-active stocks will be debated by executives from exchanges and brokers, market makers and academics at a Securities and Exchange Commission meeting tomorrow, according to an agenda posted online.
The U.S. moved to minimum ticks of a penny from sixteenths of $1 in 2001. Panelists will also discuss the effect of 1-cent price moves on capital raising and trading.
Visit Link
Back to Previous
@BluePointInvest Twitter Commentary