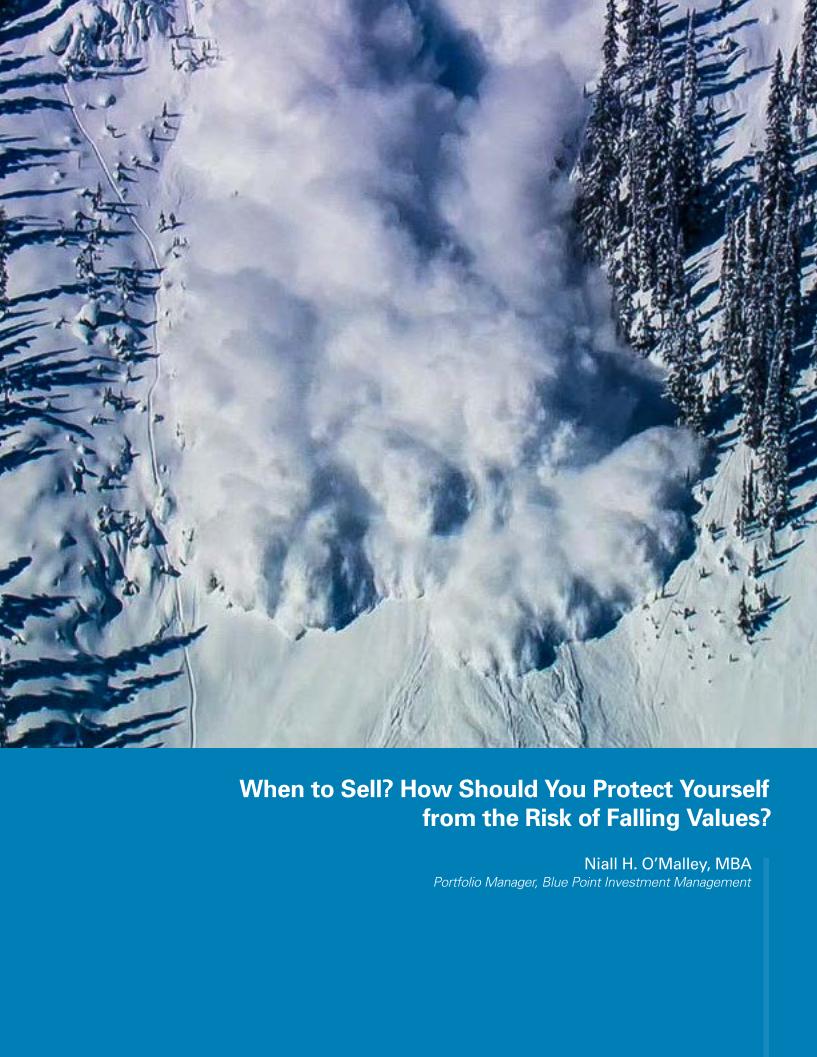 When to Sell? How Should You Protect Yourself from the Risk of Falling Values?
January 10, 2019 | By Niall O'Malley
These are two of the most important questions in my conversations with investors as I write this article in September 2018. The U.S. equity markets have posted positive returns in each of the past nine calendar years. This is only the second time over the past century that equities have posted gains for nine consecutive years.
View PDF
Back to Previous
@BluePointInvest Twitter Commentary