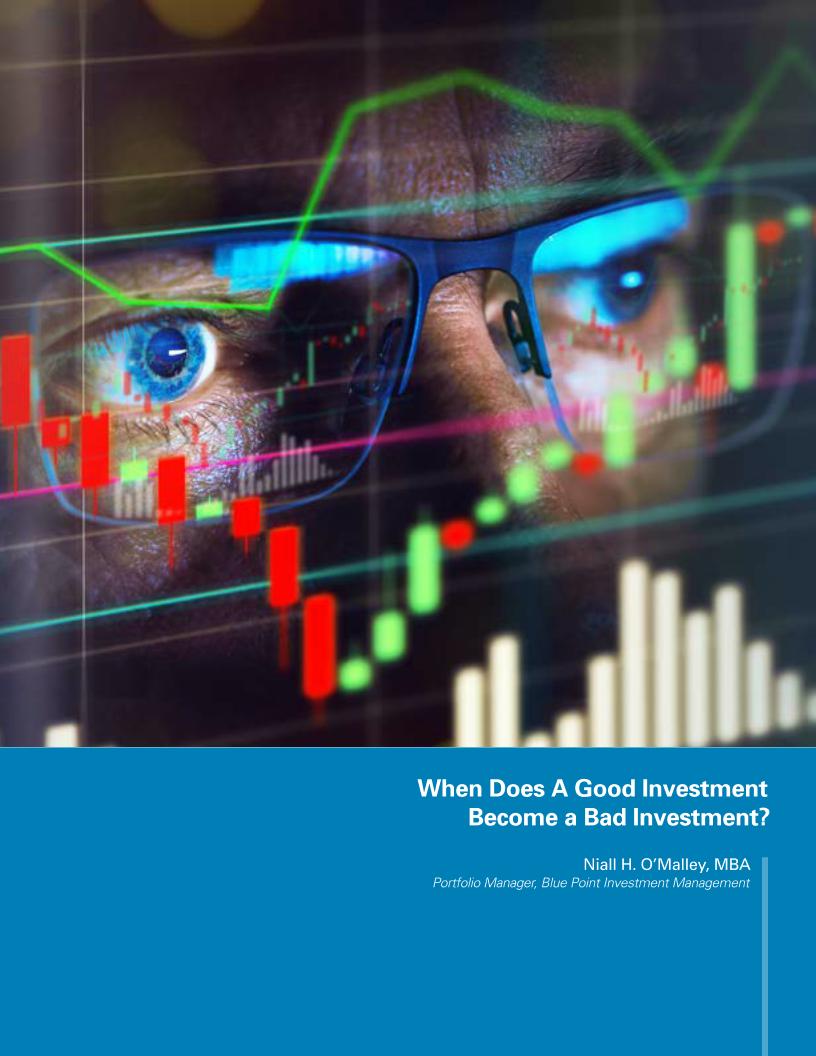 When Does A Good Investment Become a Bad Investment?
February 21, 2020 | By Niall O'Malley
A good investment becomes a bad investment when it becomes evident to the buyer that they overpaid. This concept applies not only to individual investors, but also in the case of share buybacks, when a company overpays for shares. Typically, share buybacks are used by a company to return earnings to shareholders.
View PDF
Back to Previous
@BluePointInvest Twitter Commentary