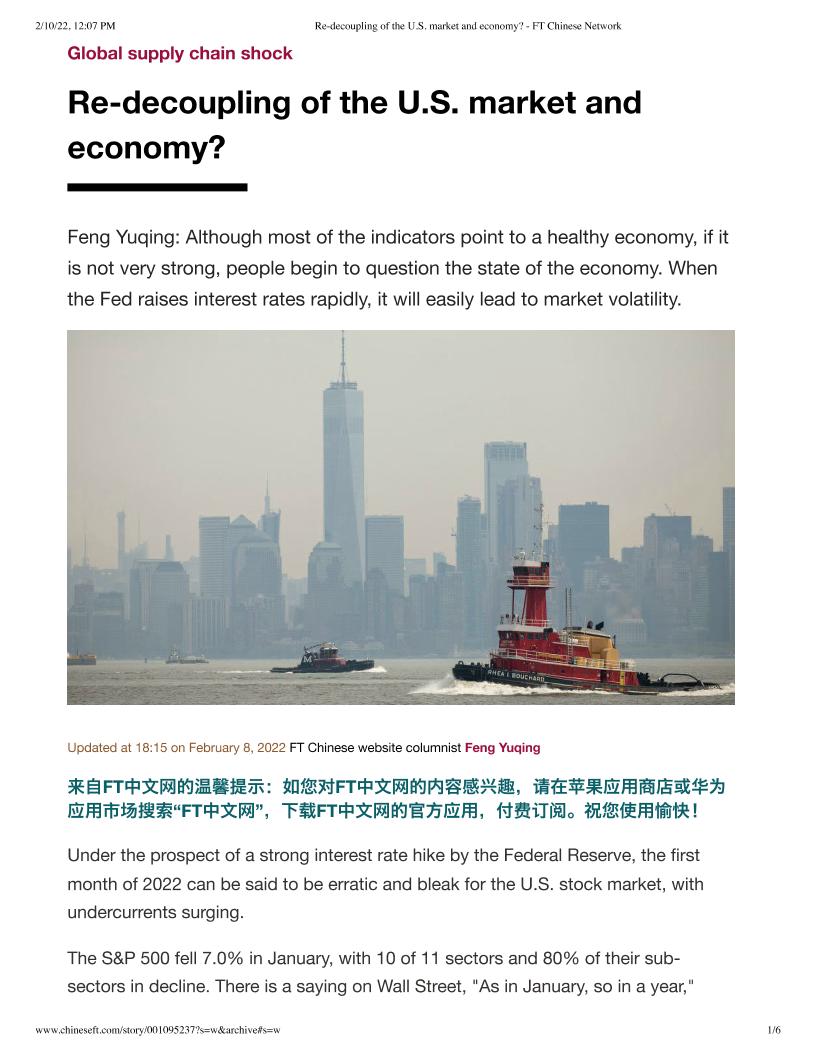 Re-decoupling of the U.S. market and economy?
February 8, 2022 | By Feng Yuquig
Although most of the indicators point to a healthy economy, if it is not very strong, people begin to question the state of the economy. When the Fed raises interest rates rapidly, it will easily lead to market volatility.
View PDF
Back to Previous
@BluePointInvest Twitter Commentary